Entrusting the marketing and eventual sale of your home to a Realtor® in the Quad Cities can be a big decision. So what makes one Realtor® better than the next? Is it because they are your cousin? Is it because you went to school with them? Is it because you drive past their billboard on a daily basis? Although I hear these reasons frequently, it should not be your sole factor for choosing a Realtor®.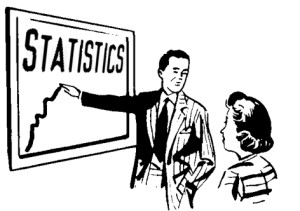 Since selling your home can be a life changing decision it is in your best interest to work with a Realtor® who has a great track record of selling homes in the Quad Cities market. Since most agents don't voluntarily offer up their personal statistics – the ones in which I am about to share with you – you need to ask. And if they don't know them, they either don't care what they are or they are so poor that the Realtor® simply doesn't want to share them.
For most sellers, the equity they have in their current home will be used for a down payment on a new one. Part of my job as your Iowa Quad Cities Realtor® is to make sure you have as much money for your next down payment as possible. To illustrate this I am including a few key personal statistics taken directly from the Quad City Board of Realtors® Multiple Listing Service (MLS).
---
MLS Statistics – Agent Kaufmann, Chris – Q985…
Statistics for: Res, Multi Fam, Condo, Lots & Land | Date Range= 9/30/10 – 10/1/15 | Agent=Chris Kaufmann; As Of: 10/19/15 (five year period)
Average Sale Price of MLS Listings

$139,820

Average Sale Price of Agent Listings

$114,275 ($146,780 w/o Land)*

Average List Price of Agent Listings

$120,721 ($150,466 w/o Land)*

Agent Percentage of Sale Price to List Price

94.66% (97.55% w/o Land)*

MLS Percentage of Sale Price to List Price

95.81% (96.02% w/o Land)*

Average Days on The Market of MLS SOLD Listings

77 (62 w/o Land)*

Average Days on The Market of Agent SOLD Listings

92 (37 w/o Land)*

Percentage of Agent Listings Sold in The First 60 Days
Median Days on The Market of Agent SOLD listings
83.00%
16

I feel that my professional selling statistics speak volumes for what type of a sellers agent I am. Since choosing the right Realtor® in the Quad Cities is so important I hope that you will seriously consider myself for the job.
* You may have noticed I included two numbers when describing my average list-to-sales price statistics. The reason I have done this is because residential lot sales in Scott county have been such a big part of my business as I am currently ranked within the top 1% of all Quad City Realtors for lot and land sales since 2008. Many of the lots in which I have sold were bank owned and in most cases greatly reduced from the original asking price. Therefore, they bring down my selling price and my list-to-sales price ratios across all fields. Because my primary focus is still single family homes I simply wanted to give you an idea of what the actual numbers were with lot sales and without.