Choosing a local Quad City lender or mortgage broker is just as important as choosing your Realtor®. Local lenders have the most knowledge about our market, the legalities involved, our abnormal real estate process and use only the best possible closing attorney's, appraisers, etc.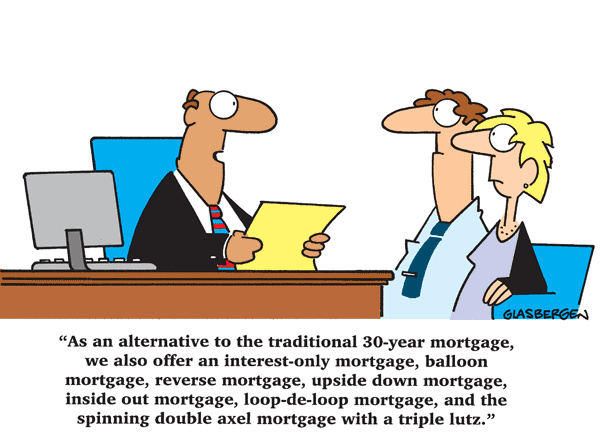 I have dealt with a lot of lenders and mortgage brokers in my career and since I want to do the very best job for my clients I have put together a list of lenders (in alphabetical order) in which I have done business with in the past and would certainly do business with in the future. That's not to say I wouldn't use someone not on this list but ask me first and I will be happy to do some checking on that individual and their company. Many lenders do a good job but, why take that risk. If you're unsure ask for the referral. All lenders listed below will give you your closing costs up front in the form of a "Loan Estimate", previously referred to as a Good Faith Estimate. That way there will be no discrepancies at closing and additional hidden fees.
If you feel you have questionable credit (620 or below) or perhaps some late payments and/or a foreclosure, please ask and I will get you to the right person. Each lender is different and may have a program to suit your needs that others wont. If you would like a recommendation please ask.

Local Lenders


Angie Andresen @ PERL Mortgage
NMLS 631564
5405 Utica Ridge Rd. #110
Davenport, IA 52807
563.823.9102
563.349.0458
aandresen@ambankqc.com


Theo Kraft @ US Bank
NMLS 39217
300 South Iowa Ave.
Washington, IA 52353
319.863.2250
theodore.kraft@usbank.com

Rick Matthews @ Modern Woodman Bank
NMLS 10274

Davenport, IA 52807
563.359.3890
rmatthews@mwabank.com
www.mwabank.com

Matt Boyer @ Wells Fargo Home Mortgage
NMLS 400474
5309 Brady St.
Davenport, IA 52806
563.383.4982
matthew.c.boyer@wellsfargo.com
www.wfhm.com/matthewboyer


Diane Overstreet @ American Bank & Trust
NMLS 509196
4301 E. 53rd St.
Davenport, IA 52807
563.336.7097
doverstreet@ambankqc.com
www.AmericanBank.com/DianeOverstreet

John Cook @ American Bank & Trust
NMLS 406026
4301 E. 53rd St.
Davenport, IA 52807
563.344.5665
jcook@ambankqc.com


Christy Schnakel @ SouthEast National Bank
NMLS 152401
3401 53rd St.
Bettendorf, IA 52722
563.332.7723
cschnackel@senb.com
www.senb.com/about/christy-schnackel/


John Cornish @ PERL Mortgage
NMLS 631532
5405 Utica Ridge Rd. #110
Davenport, IA 52807
563.823.9104
563.508.5454
jcornish@perlmortgage.com

Joy Schneckloth @ New American Funding
NMLS 406042
1805 State St. #204
Bettendorf, IA 52722
563.340.7907
joy.schneckloth@nafinc.com
www.newamericanagent.com/joyschneckloth

Mike Ducey @ Southeast National Bank
3535 Avenue of the Cities
Moline, IL 61265
309.737.4628
mducey@senb.com

Dan Schimanski @ True Mortgage Lending
NMLS 6043
3625 Utica Ridge Rd
Bettendorf, IA 52722
563.505.5571
danschimanski@flanaganstatebank.com
www.DanSchimanski.com

Amber Ernst @ New American Funding
NMLS 406037
1805 State St. #204
Bettendorf, IA 52722
563.579.1097
amber.ernst@nafinc.com
www.newamericanagent.com/amberernst

Kraig Sleaford @ Vibrant Credit Union
NMLS 419823
4400 16th St
Moline, IL 61265
563.589.2196
ksleaford@vibrantcreditunion.org
www.KraigSleaford.com
Rod Gerhardt @ University of Iowa CCU
NMLS 502427
2123 E. 53rd St.
Bettendorf, IA 52722
563.362.5031
rodgerhardt@uiccu.org
www.uiccu.org

Jeannie Swords
Success Mortgage Partners
NMLS 38561
102 E. 2nd St.
Davenport, IA 52801
309.781.7110
jswords@smprate.com
www.successmortgagepartners.com/jeannie-swords