Homes For Sale in Bettendorf IA
Get the most up-to-date list of residential, single family homes for sale in Bettendorf, IA. Don't forget to check out my other premade, neighborhood and school district specific searches.
As a life-long native of Davenport and Bettendorf, I have seen a lot of changes throughout the Quad Cities and the real estate market. One trait that continues to hold steady is that Bettendorf is one of the most sought after cities in Scott County. Some might say it's the schools. Others may say it's the housing. Perhaps it had to do with the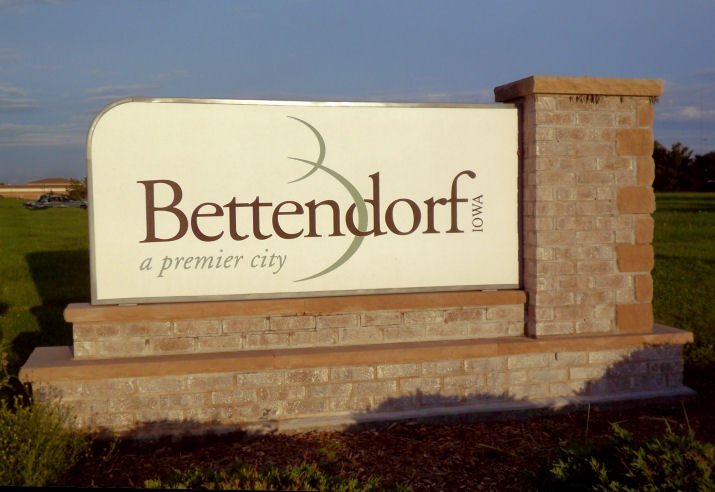 proximity to their jobs - after all Alcoa is practically located in Bettendorf and they are one of the top five employers in the area. Whatever the reason, Bettendorf always comes out at the top; at least in terms of sales prices, number of new construction homes sold and year over year growth.
In 2013, Bettendorf had a total of 465 sales. The highest selling price was $1.5 million and the lowest selling price was $40,000. In between we saw an average selling price of $286,457 and a median price of $264,000. Compared to Davenport, these numbers are about $100,000 higher.
So, why such a high selling price compared to other cities within Scott County? If you look closer you will find that Bettendorf had 89 new construction sales for an average price of $454,342 and the median price being $409,891. The 89 new construction sales far exceeds any other city, or other counties total for that matter, in the Quad Cities. By the way, the Quad Cities is comprised of far more than four cities. Check out the current list of New Construction homes in Bettendorf.
So, in conclusion, bare ground in Bettendorf is laced with gold. Or, it might have to do with the reasons listed above. I'll let you make that decision.